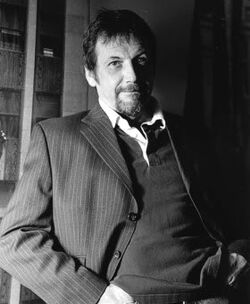 Tim Staffell
Born: 24 February, 1948
Ealing, London, England
Instruments: Vocals, Bass, Harmonica
Years Active: 1960's - present
Timothy J. 'Tim' Staffell (born 24 February, 1948) is an English musician, visual artist, model maker and designer. He was a member of Smile, the predecessor to Queen, with Brian May and Roger Taylor.
Ad blocker interference detected!
Wikia is a free-to-use site that makes money from advertising. We have a modified experience for viewers using ad blockers

Wikia is not accessible if you've made further modifications. Remove the custom ad blocker rule(s) and the page will load as expected.