"Now I'm Here" is a song by the British rock band Queen. The sixth song on their third album, Sheer Heart Attack, it was written by lead guitarist Brian May while hospitalized and recalls the group's early tour supporting Mott the Hoople, it was recorded during the last week of the sessions, with him playing the piano. The song is noted for its hard riff and vocal harmonies. In the UK, the song reached #11 on the charts when released as a single in 1975. The song was a live favorite, performed at virtually every concert from late 1974 to 1986. The song draws on May's fond experiences of the band's US tour, supporting Mott the Hoople, which had taken place earlier in 1974. The aforementioned band is referenced explicitly; Down in the city, just Hoople and me.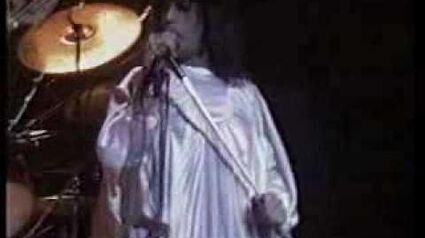 Ad blocker interference detected!
Wikia is a free-to-use site that makes money from advertising. We have a modified experience for viewers using ad blockers

Wikia is not accessible if you've made further modifications. Remove the custom ad blocker rule(s) and the page will load as expected.